Full-Service Digital Marketing
Helping small businesses scale up since 2001
MyZone Marketing is a full-service digital marketing agency. We work with clients in a broad range of sectors including eCommerce, farming, alcohol, cannabis, technology, industrial, retail, healthcare, events, and not-for-profit. Our team is obsessed with operational efficiencies and we're always looking for ways to disrupt every industry we support.
With over 20 years of online marketing experience, we know what works, and what doesn't. We think big, make it better, and most importantly, have fun!
If you need help with end-to-end digital marketing services, including improving the conversion rates of your website and squeezing more value out of your Google and Facebook Ads, contact us and we'll set up a quick Zoom video meeting to get started.
The Numbers
Clients
we've worked with
Marketing
services we provide
Our Services
Media Buying
Digital has become a non-negotiable medium for businesses to reach their target audience.
With the overwhelming amount of information and content available online, we utilize media buying to ensure your brand is at the front and center of your target audience. Inform, entertain, engage, and convert, depending on where the audience is in the purchase journey.
Our media buying team specializes in performance-based marketing. Primarily, we are responsible for the end-to-end management of Google and Facebook ads. Our number one goal is to provide you with real results, while minimizing your advertising spend.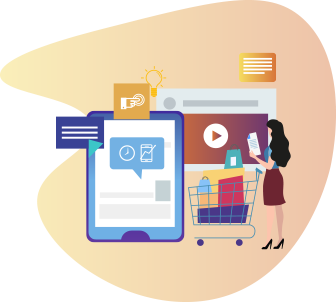 Social Media
Let's talk about your (social) connection.
Starting with your overall marketing goals in mind, we provide strategic recommendations on what programs are best suited to your business to generate results.
Get social with us!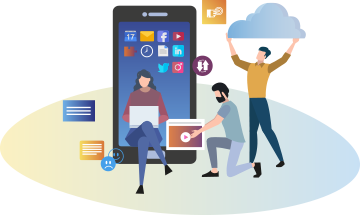 Content Creation
Definition: The Content Marketing Institute defines content marketing as "a strategic marketing approach focused on creating and distributing valuable, relevant and consistent content to attract and retain a clearly-defined audience — and, ultimately, to drive profitable customer action." And that's exactly what we do. Here's the various ways we can help you with your content.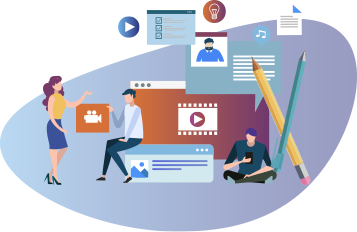 Other Services
We're not just a marketing agency.
Our main goal, and what makes us different, is providing our clients with full business management solutions, including:
Ready to take your business to the next level?
Let's get started! Fill in the form below.